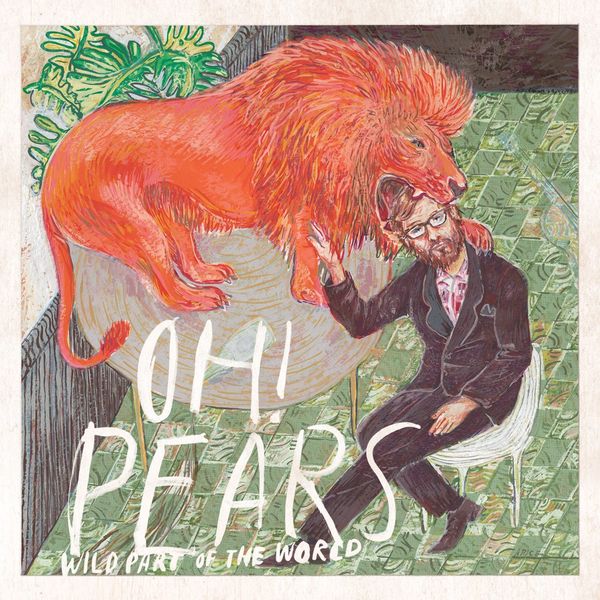 Corey Duncan, working under the title of Oh! Pears, offers up his latest album endavour 'Wild Part of the World'. The new album sees Duncan combining ideas, techniques and elements drawn from a wide variety of different influences, to create a wonderful album experience. 'Wild Part of the World' seems to demonstrate just about the full capabilities of Duncan's talents, showing wonderful song-writing techniques as well as brilliant performing talents. 'Wild Part of the World' comes forth to life through its wonderful musical elements, where effort and care consideration have all gone into the creation of a strong and enjoyable album experience.
'Wild Part of the World' offers up an interesting album experience, one where the music feels very much a part of the folk-genre, though hardly restricted by its capabilities. Many different ideas and techniques all come into play, making everything a worthwhile listening experience. Duncan confidently expresses his own ideas and notions with effortless ease, utilizing his own talents with a few friendly faces to express a clear vision. Each song on the album contributes to the overall album experience, with there being a wonderful flow between track to track, giving the whole album experience one with character and flair. It's a confident album, and one with many strengths to it.
Whilst 'Wild Part of the World' comes across as a very strong album, it does suffer from a few repetitive qualities in some of the songs. A few tracks on the album seem to fall back somewhat, demonstrating techniques that sound too similar to other songs on the album, or simply not demonstrating as much as the album's highlights. Towards the middle of the album, the whole experience seems to wane for a bit before picking up again at the end. It doesn't seem to affect the overall impact of the album itself, but it does result in a few tracks being largely unmemorable, and thus their place on the album itself being somewhat questionable.
Even with a few flaws here and there, 'Wild Part of the World' comes across as a strong and lovely album effort. Duncan's barritone vocal style accompanies the music wonderfully to present varying concepts and ideas bursting forth from Duncan's mind. Things might get a little dark at times on 'Wild Part of the World', but there's also many layers of warming comfort that come through in many of the songs, making this effort one that demonstrates great talent and great ideas. There's much to enjoy from Duncan, who pushes forth a wonderful album effort that is easily accessible.
Album Rating:
Selected Songs:
Conjurer
Natasha
Helena
Fill Your Lungs
Oh! Pears' latest album 'Wild Part of the World' is out now.