First posted on echoesanddust.com.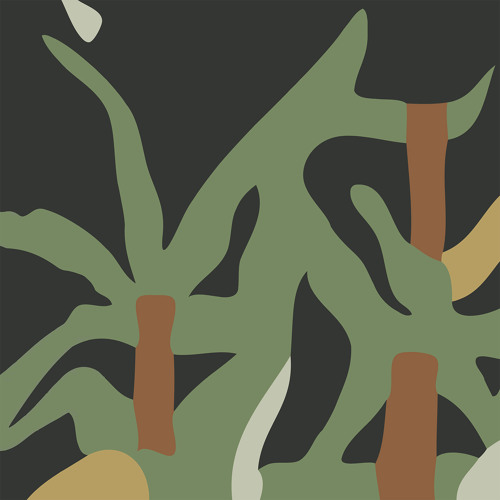 Experimental artist Honey Owens revives her moniker of Valet for the release of her first album in roughly seven years 'Nature'. The new album sees the artist completely immersing herself in a wonderfully engrossing and engaging musical experience that drives forward at an incredible pace, though never bombarding the listener with abrasive and harsh elements. Owens and her wonderful team seem to have found a middle ground in their music, where noisy elements come across as calmly and delicately as ambient elements. After so many years of inactivity, 'Nature' comes as a very welcome surprise from Valet, offering up a wonderfully immersive album experience.
'Nature' opens up with incredible swirls of noisy guitar and ambient textures, accompanied by Owens dreamy vocals that sit atop the layers with comfortable ease. Owens seems to have comfortable fallen back into her natural ability of weaving together genres and concepts together with great uniformity, appearing in concept to be incompatible, yet somehow coming together so naturally and easily. There's a wonderful indulgence to what is being presented on 'Nature', which sees brilliantly talented musicians pushing out a wonderful album experience, one that arguably showcases the best of their abilities.
Valet have certainly pushed out an incredibly strong album experience, and one that completely immerses the listener into a world of their own creation. Everything is very coherent, all following an order and pattern that ties everything together wonderfully, though some may argue that this gives the album itself a somewhat repetitive notion as it progresses along. Although this is true to some extent, most of Valet's efforts seem to have come across very strongly, with everything resulting in a brilliant and impressive album experience, perhaps highlighting the best of the band's talents.
After so many years of inactivity, Honey Owens seems to have brought back life to her old musical project, revitalizing it with an incredible amount of refreshing and enjoyable qualities. There's a wonderful beauty to 'Nature', which builds up hazy noises brilliantly, transforming it all into wonderfully gorgeous musical moments. Valet have pushed out an incredibly impressive album, and one that never fails to capture beauty in something arguably so chaotic at times. One can only hope that this will see the return of Valet as a musical act, and that there will be more to come in future, though for now, 'Nature' serves as a wonderful offering.
Album Rating:
Selected Songs:
Sunday
Nature
Clouds
Transformation
Valet's latest studio album 'Nature' is out now on Kranky Records.