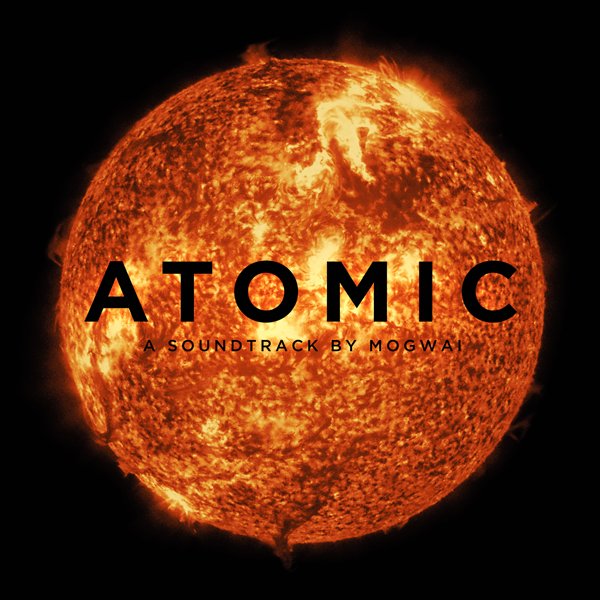 Following the announcement that guitarist John Cummings would be leaving the band, the future of Mogwai's music seemed a little uncertain, mostly in part to the phenomenal input of Cummings himself, who helped shaped so much of Mogwai's music. However, any fear can easily be laid to rest, as the release of 'Atomic', a soundtrack by Mogwai, shows incredible promise from the Scottish post-rock band. The soundtrack, conceived for film-maker Mark Cousin's documentary Atomic: Living in Dread and Promise, works well in context of the source material, but remarkably so, works incredibly well as simply another Mogwai album, and one that really stands out in their already eclectic discography.
Many of Mogwai's releases seem to introduce new elements here and there, showcasing the band as one willing to expand their own capabilities. 'Atomic' is no different in that respect, with the album featuring some of the band's most interesting work to date. Everything perfectly encapsulates the themes of atomic war, with some tracks capturing the essence of nature's beauty, and others the sheer terror and panic of nuclear war. Though at times, a somewhat challenging listen, there's many moments that stand out brilliantly, sounding just about as strong as any particular fan favourite.
Certain tracks on 'Atomic' may be raise an eyebrow or two on some Mogwai fans, notably on tracks where the standard notions of post-rock seem to have been thrown out of the window. It's perhaps here though we see the real strengths of Mogwai as a band, who refuse to let the standard notions of the post-rock genre restrict them from interpreting the source material in their own way. The result is an album that perhaps pushes the boundaries of post-rock just that little bit further, showing us that there is more that can be done with the genre if one is only willing.
It's one to make a soundtrack that perfectly fits the film it's supporting, but it's something else entirely when that soundtrack also works well as its own stand-alone release. There's a phenomenal power and energy to 'Atomic', which shows Mogwai still hitting those amazing strides that only they can do. Whilst the absence of John Cummings is somewhat disappointing, it seems that the rest of the band-members have all pushed themselves even further, showing they're still capable of making some of the most incredible instrumental rock music in this day and age.
Album Rating:
Selected Songs:
Ether
SCRAM
Are You A Dancer?
Tzar
Mogwai's latest album 'Atomic' is out now.