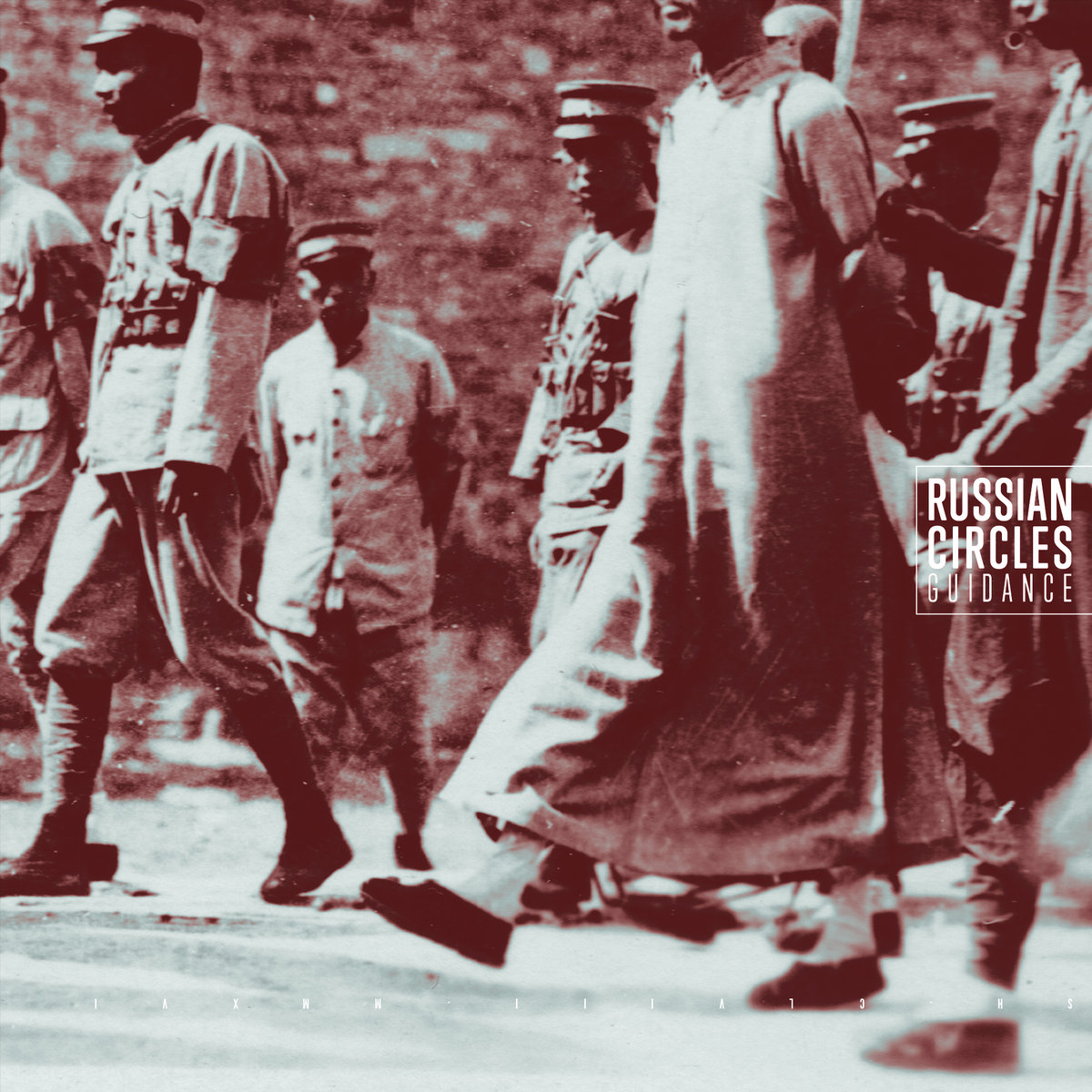 It's perhaps arguable that the poorly named post-rock genre entered a very rocky patch over the past few years. Whilst some bands maintained their integrity and pushed out phenomenally creative albums that sated the appetites of those drawn into the genre in the first place, other bands simply indulged what was expected, and in doing so created the blueprint of what to copy. Whilst it's arguable that Russian Circles have fallen into this trap in some respects over the years, it seems that they are one of those bands with integrity, using their own distinct palette to create albums that draw the listener in, showcasing a phenomenal style and brilliant creative streak rarely seen these days.
The band's latest album 'Guidance' seems to follow on from much of what the band have established in their distinct repertoire, with Russian Circles utilizing their fusion of post-rock and post-metal notions in the creation of an album that is distinctly theirs. 'Guidance' shows the band throwing themselves into that indulgent heavy post-metal sound, utilizing dense heavy guitars and pounding drums that tie the whole album together. Whilst the heavy moments seem to be the main brunt of the album itself, we see Russian Circles throwing in some moments of restraint, where there's even some quieter and more reflective moments. Though these perhaps serve as to only place emphasis those heavier moments.
Whilst it seems difficult for Russian Circles to capture that same energy and awe first seen on 'Station', the band certainly seem to be making strong strides in recent years, notably with 'Memorial' which seemed to be a vast improvement on much of their later work.  'Guidance' seems to follow on much in the same respect, and whilst it comes across as a strong and enjoyable album effort, it does feel that at times, Russian Circles simply fall back on their old ways, without really doing enough to expand their sound. We see certain hints of new directions being taken on 'Guidance', but then it all seems to pull right back into that typical Russian Circles sound.
'Guidance' may have a few flaws here and there, but there is definitely a strong and cohesive album experience being presented by the band, who seem to have made a strong follow-up to 'Memorial' that is arguably a little better in places. Whilst it might be great to see Russian Circles expand upon their sound a little more than they have done, it's undeniable that their distinct sound works incredibly well for themselves, with 'Guidance' being one of the more stronger albums from the band.
Album Rating:
Selected Songs:
Russian Circle's latest album 'Guidance' is out now.